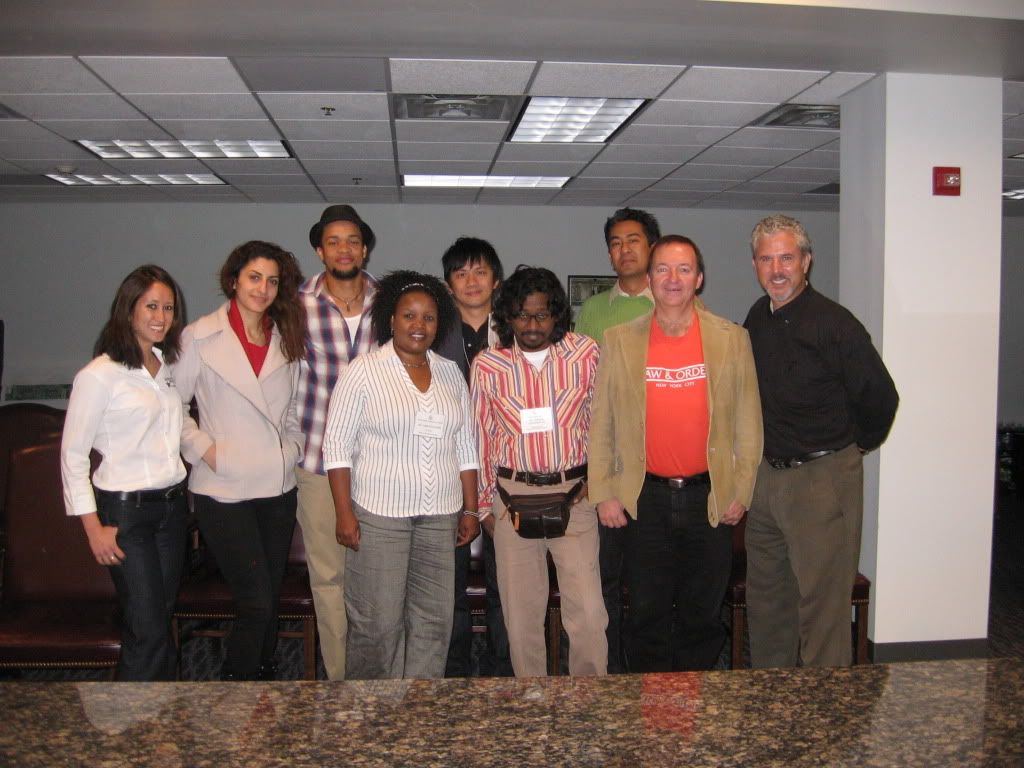 L-R: Sandy Ilog (JEDC); Liali Killani (West Bank); Xolani Jamhmil Qubeka (South Africa); Latifa Ngunjiri (Kenya); Tony Ming Martin See (Singapore); Amitabh Chowdhury (Bangladesh); Khit Min (Burma); Cliff Goulet (New York); Todd Roobin (JEDC)
The Jacksonville Film & Television Office, along with The International Visitors Corps of Jacksonville (IVCJax) and local company Digital Video Arts, hosted a familiarization tour for six different international film and television producers and directors here in Jacksonville last Friday.
Film Commissioner Todd Roobin began the tour with a presentation at the JEDC Film Office, then to City Hall and other prominent locations, and ended the tour at Digital Video Arts.
The international film and television producers and directors included director Amitabh Chowdhury from Bangladesh, Burmese director Khit Min, Kenyan Citizens TV head Latifa Ngunjiri, Director Tony Ming Martin See of Singapore, writer/director Xolani Jamhmil Qubeka of South Africa and West Bank reporter Liali Killani.
Guest speakers during the tour included Emily Liska, Executive Director of the Jacksonville Historical Society, President of Digital Video Arts Tony Haines, ABC News Producer Robbie Gordon; and Warren Skeels, Co-Executive Director of Jacksonville Film Events and Co-Owner/Director of Tiger Lily Media.
IVCJax (International Visitor Corps of Jacksonville) is a nonprofit organization seeking to promote international understanding by hosting international visitors sponsored by the US State Department, the US Congress, and other professional exchange programs.
For more photos, please visit:
International Filmmakers in Jacksonville